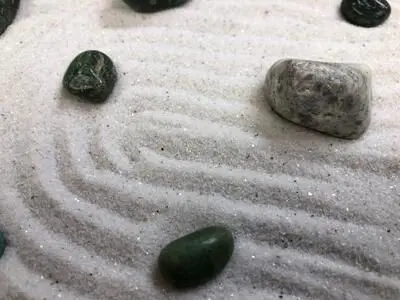 All three of us have many years of clinical training and have learned to support people in a variety of ways, so in the course of your work with us we will draw upon several different theories and research based strategies. Our goal is to facilitate healthy integration of difficult experiences as well as supporting you as you grow and change. Typically our work involves us asking you some questions and engaging in dialogue in order to better understand how your thoughts, emotions and physical experience come together. Through this process, we work with you to better understand your values and priorities and to notice patterns that may not serve you anymore. This process also allows us to find space and strategies to make change.

Our treatment specializations include:
Work and career issues
Acculturation issues
Intercultural couples
Building a family
New parents
Parenting and children in transition
Family Therapy/Counseling
Please see more detailed descriptions below...

Work and career issues : We live in an area where many people are navigating high intensity work environments. While it can be a wonderful place to contribute, the nature of the industry in the area can mean facing a variety of stressors ranging from fluctuation in roles and changing financial circumstances to a high pressure need to overcome any blocks to your creativity, or navigating a work environment with people whose training, personality or cultural background are completely different from you own. Sometimes people are left wondering how to manage the stress while building a social network that allows them to thrive. We have extensive experience working with clients to build a solid repertoire of stress management skills, support for the creative process and help navigating complex social environments.

Acculturation issues: Culture is the social water we swim in. It has a profound influence in shaping our identities and our experience in community, but because it is so pervasive, we can sometimes overlook its role in our mental health . When people immigrate, culture becomes particularly salient as it is necessary to navigate a new set of social norms and/or cultural values. It is common for people to experience a certain degree of stress and anxiety throughout the immigration process and in on-going daily life situations. Sometimes people continue to experience difficulties in adjusting and if these difficulties go unaddressed, they can lead to mental health issues such as severe depression, anxiety, conflicting feelings about identity, low-self esteem issues, change in sleep and appetite patterns, alcohol and/or substance use, and family related issues. Prevention and early intervention are key managing acculturation issues effectively. Our therapists are familiar with cultural theories of identity, power, and oppression and have extensive experience working with people who have gone through many different forms of acculturation. Our goal is to support you in thinking about both the individual elements and the cultural, systemic, and institutional factors that may be contributing to your experience.

Intercultural couples: Decisions about forming a romantic relationship are some of the most important decisions that we make. When we enter these relationships, we bring personal values and beliefs into these relationships and then as we grow as a couple we constantly learn from each other. Values and belief systems are enormously influenced by the culture(s) where we were raised in and as a result intercultural couples (e.g., interracial, intercultural, international) have unique strengths as well as challenges. Subtle differences in expectations, communication styles and values can affect the relational dynamics. We have extensive experiences working with cross cultural couples to support them in better understanding each other, promoting their bond, and facilitating strengths to overcome challenges that may be embedded in cross-cultural context.

Building a family: Choices around how we build families have increased considerably in the last 50 years, but as options increase, so too does the complexity of situation. Integrating the role of being a parent, choosing to conceive (using Assisted Reproductive Technology or not), making the decision to wait, or deciding on a child-free lifestyle are all deeply personal decisions and they often affect relationships with partners, friends and family. We understand that personal identity issues can easily arise given these choices and we work to support you in developing an understanding of what is right for you as well as navigating your relationships to ensure that you have the social support you need to flourish.

New parents: As joyful as it can be, the transition to parenthood involves its own challenges and stressors. Sometimes a difficult pregnancy, birth or postpartum can make the adjustment to parenting a major struggle. Further, becoming a parent often has a trans formative effect on both identity and relationships. These can take time and attention to sort out. Establishing a good relationship with your baby, a healthy sense of yourself as a new parent, and continuing to nourish your own primary relationships are all important components of this transition and therapy can be a great support managing the many layers of change that take place. W e have extensive experience working with both individuals and couples in the transition to parenthood.

Parenting and children in transition: Being a parent can be hard! Sometimes our own developmental history can make it difficult to see how to provide our children with the sense of security they need. Additionally, kids may face challenges that we ourselves never encountered, making it difficult to know how to guide them through their experience. In some instances, it is most useful for us to work with parents. In other instances it is better for us to work with the child directly and parents collaterally. This means that most of our sessions would be with the child and we would meet with you periodically. We hare equipped to see children between the ages of four and twelve. We specialize in working with parents who are raising their children in a intercultural circumstances and with parents working to understand and respond effectively to a child's psychiatric diagnosis. Further, we are trained to work directly with children who are learning to understand themselves in light of a new diagnosis (e.g. ADHD); adjusting to a changing school environment; adjusting to divorce; or adjusting to living in a new country.

Family Therapy/Counseling: Family life is complicated! Every family has to find ways to manage different personalities, differing needs, and the multiplicity of challenges that can arise in each family members personal life. Families most commonly seek support when they notice that one family member is experiencing a significant challenge that the whole family is responding to (such as an illness, mental health problems, or problems at school etc). Another time families tend to seek support is when they notice a pattern of conflict between family members that seems to remain unresolved. Two of us are Licensed Marital and Family therapists and we are e extensively trained in the family systemic perspective . Wherever the issues appear, our aim is to support you in the process of exploring new perspectives on each other, the parts each person plays, and the family as a whole. Our experience is that this type of exploration is extremely effective in promoting the growth and well-being of the entire family.